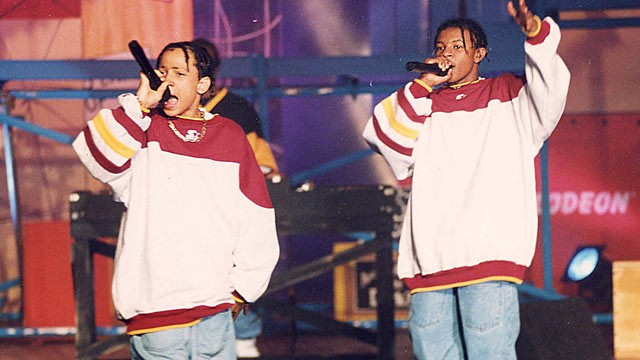 Chris Kelly, half of the 1990s kid rap duo Kris Kross who made one of the decade's most memorable songs with the frenetic "Jump," has died, and authorities say they are investigating his death as a possible drug overdose.


Chris, 34, was pronounced dead Wednesday night at the Atlanta Medical Center, Clint Harbin, an investigator with the Fulton County Medical Examiner's Office.

Kay Lester of the Fulton County police said "it appears it may have been a possible drug overdose."

However, authorities are still investigating the circumstances surrounding his death and an autopsy is expected to be performed later today.

Chris (known as "Mac Daddy"), along with his friend Chris "Daddy Mac" Smith, known for wearing their pants backwards, rose to super stardom with their song "Jump" from their 1992 album, "Totally Krossed Out."
"Jump" hit No. 1 on the Billboard Hot 100 chart and remained there for eight weeks.



His last major public performance was in February for So So Def's 20th anniversary show.
His mother, Donna Kelly Pratte, released a statement to
Us Weekly
saying: "
It is with deep sadness that we announce that our beloved Chris Kelly has passed away on May 1. To millions of fans worldwide, he was the trendsetting, backwards pants-wearing one-half of Kris Kross who loved making music. But to us, he was just Chris – the kind, generous and fun-loving life of the party. Though he was only with us a short time, we feel blessed to have been able to share some incredible moments with him. His legacy will live on through his music, and we will forever love him
."